la sieste du dromadaire (tango from a dromedary point of view)
---

Originally composed music
influenced by the melodies of Argentina
and the rhythms of Africa
and much more…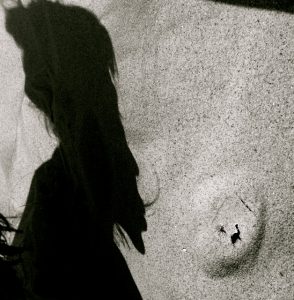 trio (new setting)

Ananta Roosens – violin, trumpet
Annemie Osborne – cello
Fausto Valerón – marimba
bookings by Cluster music: 
Elza Jeanty
elza at clustermusic dot be
+32
With her "Tangos From a Dromedary Point of View", La Sieste du Dromadaire explores how the tango would sound if played by Musulman, Pygmies, the Rolling Stones or by quadrupeds like dromedaries and underdogs …
La Sieste du Dromadaire is probably the only tango band in the world that fits better in the desert than in an Argentinean tango bar. This trio brings a unique setting with the Uruguayan tango specialist on marimba 'Fausto Valeron', the versatile cello wonder 'Annemie Osborne' and with dromedarian composer Ananta Roosens on violin and trumpet.
In Uruguay the tango is a tradition as it is in Argentina, adding the rhythmical african influences like the 'candombe'.
With the marimba, a melodic percussion instrument, and the lyrical strings, La Sieste du Dromadaire brings together two cultures that may seem worlds apart, but which in fact have always been connected!
And "what does the dromedary have to do with any of this?"
This noble four-legged creature gave to the world, with its footsteps in the sand: the well-known rhythm called the clave. From Africa to the rest of the world – a secret that few people actually know! – but a fact that makes these animals musical heroes!
quintet (old setting)

artwork by Jan-Sebastiaan Degeyter

Ananta Roosens – violin, trumpet, Strohviolin

Robbe Kieckens – percussion


Joris Vanvinckenroye – double bass

Santiago Cimadevilla – bandoneon

Elliot Muusses – el. guitar
album "tango from a dromedary point of view" (2013)

"On their debut, they achieved to bring Buenos Aires closer to Bamako"
Jan Buelinckx, Mondiaal Nieuws (dutch) – Nov.'13

"Where the tango ends, starts the music of La Sieste Du Dromadaire"
"An album exceeding in originality and even more exciting than the Tango Nuevo!"
Mattie Poels, musicframes.nl (dutch & english) – Nov.'13

"In the running for the most beautiful CD cover of 2013"
"For experimental and adventurous souls"
Tim Ianna, tropicalidad.be (dutch) – Nov.'13

"And if there existed an award for originality, then they should receive it for both their musicality and graphic design…"
Marcie, rootstime.be (dutch) – Jan. '14
ORDER the CD by postal service:
Belgium: 15 € + 2 € shipping costs / countries E.U.: 15 € + 3 € shipping costs / countries outside EU: 15 € + 4 € shipping costs

1] send your name + address in an e-mail to mail ७ anantaroosens • com to let us know how you would like to pay (bank transfer or paypal) and a CD will be sent to your address.

or find it online: Bandcamp
A dromedary has no identity, but it does have its own smell.
Only with the rhythm of the 'clave' under his toes, he rides across the world.
With his split upper lip he tastes all the difference of greens.
And his hump assures his survival for another day as long as the world continues to turn …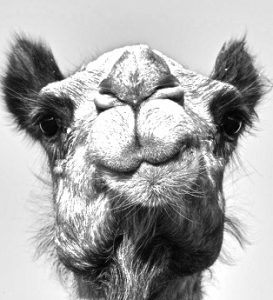 la sieste du dromadaire played @ Hide & Seek festival (Brussels, August '16), De X (Leiden, April '15), Muziekstroom (Dordrecht, February '15), Splendor (Amsterdam, February '15), 't Smiske (Asse, January '15), CC MUZEcafé (Heusden-Zolder, January '15), Rocco-huis (Genk, September '14), Theater Aan Zee (Oostende, July & August '14), 't Ey (Belsele, February '14), Zwarte Doos (Neerpelt, February '14), Grounds (Rotterdam, October '13), Pletterij (Haarlem, October '13), Come 'Di (Heusden-Destelbergen, October '13), Théâtre Molière, Muziekpublique (Brussels, October '13), Festival Puentes (Brussels, May '13), Festival d'Art de Huy (Huy, August '12), Duveltjesstrand Festival (Merksem, July '12), LoVeLo Festival (Lokeren, July '12), Art Base (Brussels, April '12), la Chapelle de Verre (Ronquières, April '12), de Centrale (Ghent, March '12), Maison Des Musiques (Brussels, January '12), Rataplan (Antwerp, December '11), Pianofabriek (Brussels, October '11), De Lokeend (Antwerp, October '11), Centro Cultural de la Cooperación (Buenos Aires, August '09), La Sanata bar (Buenos Aires, August '09) , Dunya Festival (Rotterdam, May '09), Sfinks Mundial (Boechout, May '09), Latin American Film Festival (Utrecht, May '09), Stekerlapatte (Brussels, May '09), Yzerenberg (Herent-Winksele, May '09)